Being an innovator in providing complete supply chain solutions to the global market.

・ To be the ultimate sourcing partner for your supply chain requirements.
・ Provide our clients with responsive services, innovative solutions, and products of the highest quality and consistency.
・ Cherish our environment with the concept of reuse and recycle.

3-P Value – NSIC strives to provide best Performance, Presentation and Price to all our customers.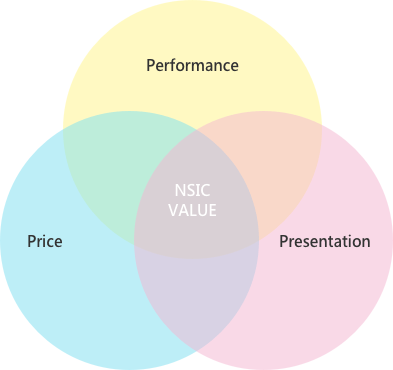 INNOVATION AND DEVELOPMENT
NSIC is committed to innovation and development of new packaging materials and technologies. We love to take on projects that other companies may consider too difficult or too complex to be accomplished. We are always keen in providing the market better, newer ideas in packaging solutions.
New products and manufacturing technologies are continuously being studied and trialed, not only to satisfy the requirements of consumer products packaging, but most important, to continue our mission in searching for eco-friendly materials to assist preservation of our environment and natural inhabitants.